Wattler's name stems from two words: "Watt", the unit of power what energy is made by, and "butler", the one who serves his boss with his comprehensive knowledge. Fitting to our mission, isn't it?
Who we are?
The team consists of professionals with various professional background from the field of the energy sector. What we share is our committment to quality, value creation for our customer and the vision of Wattler.
Ders Németh
MD, co-founder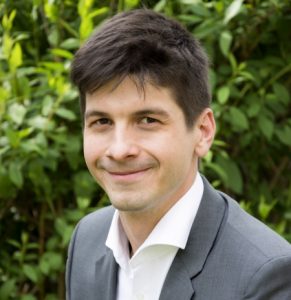 The team is led by Ders Németh. "I have been working in the energy sector since 2009. I have been located in three countries (Hungary, Switzerland, Croatia); gained experience in a wide spectrum: strategic planning, deal structuring, negotiations, contracting, trading & hedging as well as retail and end-customers sales; led smaller and bigger teams of various nationalities. I've been mainly active in natural gas markets with some exposure to electricity. Spending this time in the industry made me like it a lot thanks to its complexity, quick evolution and great impact on everyone's life. However, especially in the CEE region, experience tells me that the energy sector is lagging behind in terms of bringing about innovation which causes pain and lost value for companies & customers alike. Good news, the solutions are out there, they just need to be implemented. Wattler was founded to make this happen."
e-mail: dn@wattler.eu • Linkedin • Twitter
Krisztina Tarjányi
MD, co-founder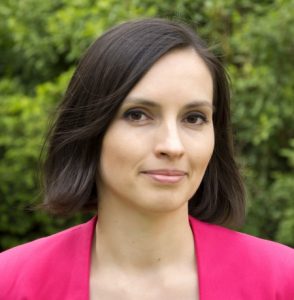 "I have 9 years' experience in energy sector. As a graduate student I started to work for the Institute of World Economics  (Hungarian Academy of Sciences) as a Junior Research Fellow where I wrote papers on energy markets. Later I worked 4 years at MOL Hungarian Oil and Gas Company in Upstream division. Since 2012 I've been taken part in several natural gas related projects of MVM Hungarian Electricity Plc.. I was a member of the Board in South Stream Hungary Ltd. and Hungarian Gas Storage Ltd. In 2013 I acquired my second degree as Specialist in Energy (at Regional Centre for Energy Policy Research of Corvinus University). My experience accumulated as a result of strategic analysis and implementation of several Hungarian and international oil, gas and (partly) electricity projects."
e-mail: kt@wattler.eu • Linkedin
Balázs Bajmóczy
energy supply manager and trader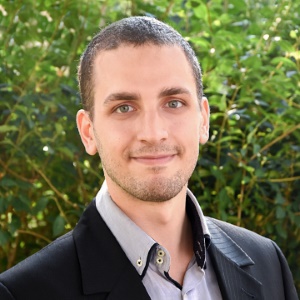 Balázs Bajmóczy graduated as an energy engineer at Budapest University of Technology and Economics in 2017. As an entry level engineer, he applied to Wattler because besides engineering, he was always interested in the economics of the energy industry. He's been managing the gas supply business through management of portfolio and trading activities.
e-mail: bb@wattler.eu
Győző Cserhalmy
certified energy advisor, architect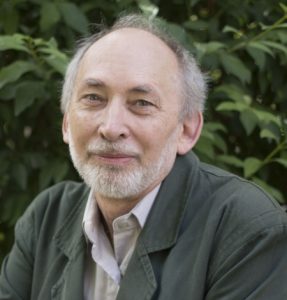 As an an architect and building energy engineer as well as certified energy advisor, Győző oversees the building related audits and other projects. He's got a 40 years of experience in planning, he's been conducting energy audits and certifications since 2010. His work is present among us in the forms of buildings, cultural heritage refurbishments and award winning plans.
e-mail: gycs@wattler.eu
Tamás Mehrwerth
Senior building engineer, energy auditor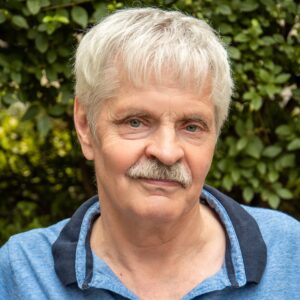 I have 46 years of experience in engineering and design. I was working in several jobs in building engineering, technical developments and related services. I took part in widespread processes, carried out energy planning projects: from general building energy developments, to a number of more specific initiatives such as the design and implementation of early solar collector systems or a biogas plant. I am committed to energy development thus I completed the energy auditor training some years ago. I am retired but as a hard-working person, I like working and creating, developing things.
Gergely Duba
energy engineer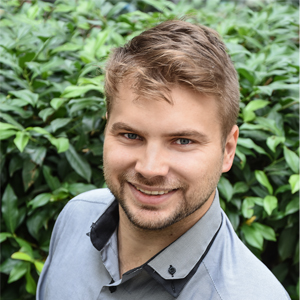 I have a BSc degree in Energy engineering from Budapest University of Technology and Economics and currently I am fininshin my MSc in Building Energy.
Why did I choose energy engineering? Energy consumption is basic part of our society, what is used irresponsible and wastefully. My aim to work on the solution of these problems according to my best workmanship. The Wattler opens the door to develop my knowledge and makes possible to work on the field of my interest.
e-mail: ged@wattler.eu
Roland Szedlák
energy engineer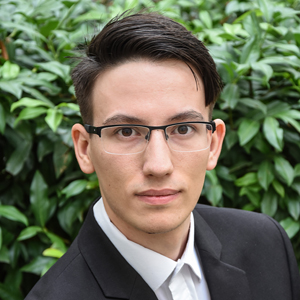 I studied as an energy engineer at Budapest University of Technology and Economics . I'm specialized in Power Engineering and my main goal is to take part in solving the emerging problems of energy supply and in developing s sustainable, renewable-based electric power system for the future. I joined Wattler in 2019.
As an energy engineer of the 21th century, I believe it's important to support our partners in their energy efficiency efforts because we know "The cheapest and cleanest energy is the energy we don't use".
e-mail: rsz@wattler.eu
Réka Somogyi
energy engineer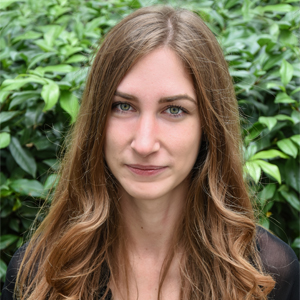 Environmental protection and sustainability are important parts of my life since my childhood. I am committed to all initiation for the better future. When I decided about my future, I did not choose a work, but a profession. I would like to act in the spirit of environmental awareness, to transfer my professional knowledge in the energy field. I think it is particularly important for the Hungarian SME sector to have the latest energy-saving technologies. Wattler, who has extensive experience in the modern energy sector, can provide me excellent guidance.
e-mail: res@wattler.eu
Kata Tihanyi
junior energy engineer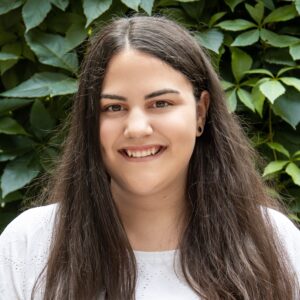 Topics related to environmental protection have caught my attention already in early childhood. That's why I chose the energy engineering course at Budapest University of Technology and Economics. By the end of my BSc studies the importance of tracking energy consumption, making energy savings and increasing energy efficiency crystallized. These are the reasons I started my internship at Wattler Kft. during the summer of 2021, where I have the opportunity to deal with all these things. I'm happy to be a part of such a professional and dedicated team, where I can always learn something new.
e-mail: tih@wattler.eu
Anett Molnár
customer relationship responsible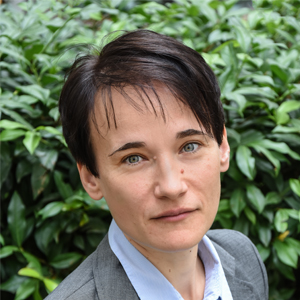 During my legal studies I was involved in multiple consultancy projects, where I came to like the supporting background activities. I was working on media and communication area, both in small and international companies. I valued and felt the importance of good and coherent team everywhere. Here at Wattler I help on the administrative field the company's young and energetic team to achieve its energy efficiency goals.
e-mail: moa@wattler.eu
Katalin Halinka
customer relationship responsible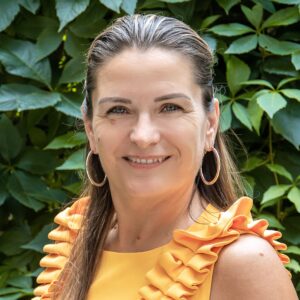 I have been working at Wattler for almost a year where I applied for my love of office work. I have worked in a similar job before, but here I have an insight into many gas market processes. It is a pleasure to come here because of the team and the atmosphere.
e-mail: hak@wattler.eu
Our Mission Explained
Wattler's mission is to improve competitiveness of small and mid-size businesses by showing how to decrease consumption and the price tag of energy.
Consultancy
Along the lines of new technologies (big data, mass customization), we believe that also the energy engineering consultancy can be more efficient thus cheaper for the clients. This is what we will offer, gradually widening our portfolio of services. As we have extensive knowledge and experience in the field of energy trading and retail, this service is also offered to our clients. In case of any further questions, get in touch. Check out our webpage (only in Hungarian) about our energy consumption and efficiency consultancy.
Natural Gas Supplies
Wattler started supplying natural gas to its business customers in 2018 in Hungary. We believe that in a while the need of middle man will diminish in the energy sector just as it did in the travel industry for instance. That is why we embarked on the mission of becoming a smart gas supplier for businesses, so that we can widen the scope of services to them achieving our vision. Wattler App Ever wondered why you don't have any good solutions for tracking your energy use, while there are zillions of apps for tracking your sport activity, calorie intake, monthly spending, etc? If not, it is because the whole topic has not been in the forefront of public discourse. This is what we are about to change with a good looking and easy to use App. Simple input, useful stats, that's the key for an application what people will like. The first version will be good fit for households and small businesses alike. The android version is expected to be out at the second half of February. Updates will follow. Hence, we are eager to receive any recommendations for further features, if you have anything in mind, share with us. Download the App on Google Play!
Webpage and Blog
As a first step we have set up our webpage – to create a blog and later further spur innovation of these fields by every other means. The logic is simple – your expense of energy is Price x Volume consumed. We focus on both elements to achieve a magnified result in cutting costs. In fact these are the two pillars of the Wattler blog.  We believe in  1) technological development which can greatly help everyone in becoming more energy efficient as well as 2) markets and competition, which ultimately results in higher efficiency thus lower prices.  Plus, on the way to achieve our goal we also help the environment which is definitely an extra. Both pillars are interesting – and promise many exciting topics to be covered, ranging from behavioral change, practical tips & tricks, technical enhancement possibilities and analysis, explanation of the gas & electricity bill, description of the energy markets locally, in Europe and globally. We'll be covering all this step by step, so stay tuned. Why small and mid-size businesses? Because in our region we feel that they're neglected segment in terms of energy. The big industrials are wooed by the energy suppliers with ever-lower prices and they have budget for cutting-edge energy management software and equipment. The households, on the other hand, are pampered by the politicians to make them happy with low energy prices. The small and mid-size businesses can feel left behind. This is something we are about to change. As for the region, we are focusing mainly to the Central Eastern European region, where the above stated is especially true. At the beginning the country-specific articles tackle Hungarian-related issues. For this reason, most of the content will be bilingual. We believe, however, that many posts and articles will be interesting for everyone, not only for these particular groups. We always welcome your opinion and feedback either on the comments section or by email. If you like our articles, remember, sharing is caring.